Trauma-Informed
Non-Invasive
Hands-on Therapy
Chronic Pain Treatment
(

pain resolution,

NOT

pain management

)




Specialized Treatment For Survivors of Trauma




Specialized Treatment For Panic Attacks, Stress and Anxiety



Neuro-linguistic programming (NLP)

Reflexercise

Associative Awareness Techniques

Cupping

Massage therapy

Swedish massage

Sports body work

Trigger point therapy

Infant massage

Myofascial release therapy

Foot and hand reflexology

Reiki

Decrease symptoms associated with withdraw from alcohol, tobacco, and drugs

Therapeutic touch

Sensory flow

Emotional freedom technique (EFT)

Meditation
And Many More
Your customized treatment may include 1 or more of the modalities listed above.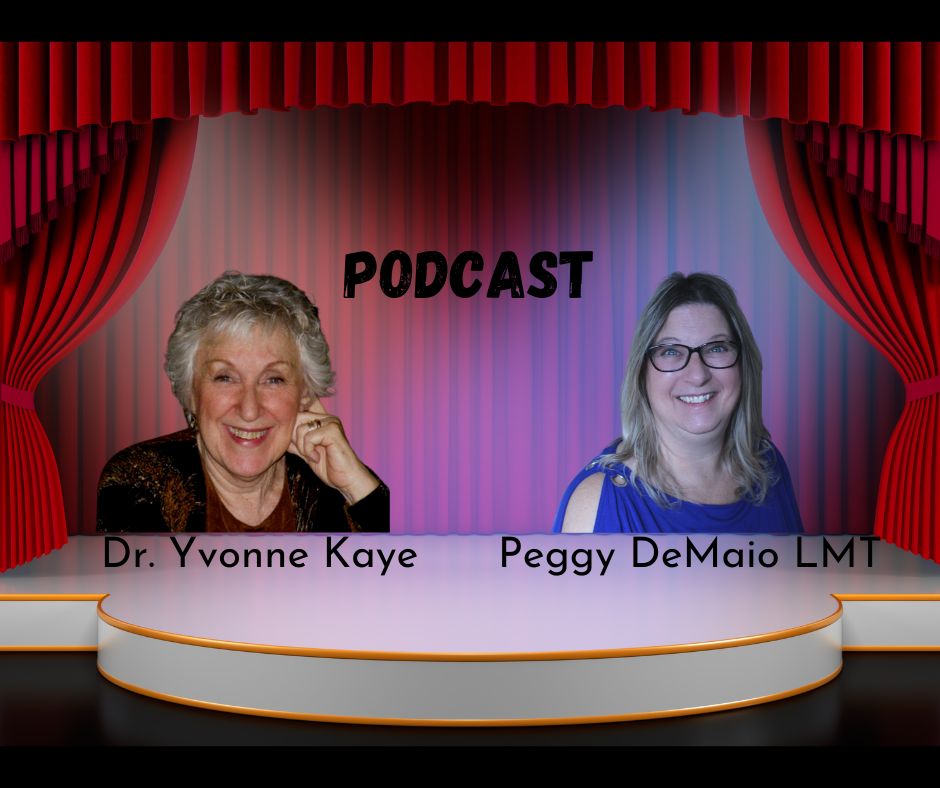 Peggy was featured on Dr.Yvonne Kaye's podcast. Click here to listen to this wonderful and entertaining explanation of some of the amazing things Peggy helps people deal with.
One woman's experience:
*After several years of being a caregiver to my Mom, the husband of a dear friend suffered a stroke and lives at the Jersey shore. They were alone and both needed help and support. My husband and I tried to be present for them a few days a week. The anxiety grew to a level which went out of control both physically and emotionally. Peggy DeMaio brought me to and through her program and my ability to heal began. I was reintroduced to relaxation on a higher level and was able to surrender my constant worry to a place where I needed to be with both responsibilities for which I was deeply committed. Peggy has the ability to transform a hectic situation to a place of peace and this allowed me to handle this pressure with a clear mind. She has given me a gift that I will be able to put into practice whenever I'm overwhelmed. I am so very grateful for her and her talent and compassion. MLD
* Please know that every session includes 10 minutes for your unique consultation and dressing time.
#PEGGYDEMAIOLMT
#PEGGYDEMAIO
#NotYourMothersMassage